Skiing in one of the best places in the Alps!
Together with Val d'Isère Tignes forms the ski area Espace Killy. The are has 300 kilometer of pistes. The height of the area is from 1550 till 3456 meters, with two glaciers. Because of the height of the area the lifts are already opened at the 28th of November and they will close at the 11th of May. The lifts in Tignes les Brévières are opend from 12 December till 1 May.
The ski area is suitable for every niveau of skier. For beginners there are blue slopes and slow ski zones. These green zones have a maximum speed, so the speeddevils won't come here! Besides are the pistes very wide. But also for the more challenging skiers is Tignes the right place. There are steep and challenging pistes with a lot of funparks.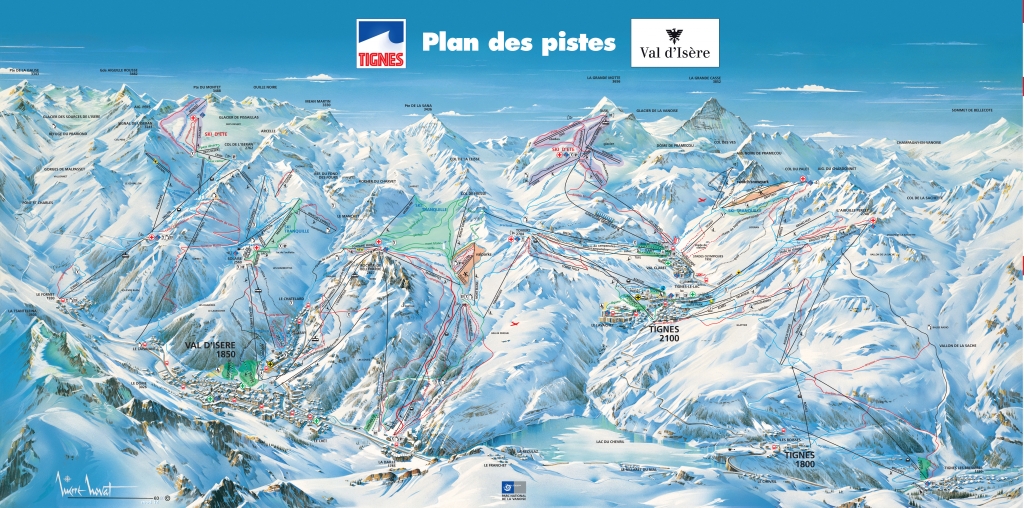 But it aren't only the pistes which make skiers form all over the world come to Tignes. The off-piste is one of a kind, and of world class quality! Unfortunately there are always risks with off-piste skiing. Avalanches are always in reach. That's why we recommend every off-piste skier to go with a guide. For the ones with experience in off-piste skiing, Paul has a lot of good tips!
Ski passes can be orderd right away at your booking. In this way you don't have to stress at your first day of vacation. We take care that the passes are at the reception at your arrival. It's always possible to change your ski plan at your arrival!
Prices:
6 day ski pass Espace Killy Adult Euro 260,– // Children and seniors* Euro 208,–
*Children are from 5 till 14 years, senior from 65 till 74 years. The ski passes are free for children under 4 years and seniors above 75 years.
6 day family ski pass Espace Killy Euro 832,–
A family has to exist about 2 adults and at least 2 children till the age of 18 (or 21 with a college pass).
You can always contact us for more information about prices of the ski passes. Just send an email to office@hotelgenepy.com.
Skiing in Paradiski and Les Trois Valleé.
When you've orderd a 6 day ski pass for Espace Killy, you can get a free ski pass for a day in Paradiski as in Les Trois Valleé. You can also buy a ski pass for a day for St Foy and la Rosière with a discount of 50%.